"An ideal mix of accommodation, activities, dining, and golf for your whole family. There is something for everyone at Chesley Lake Camp."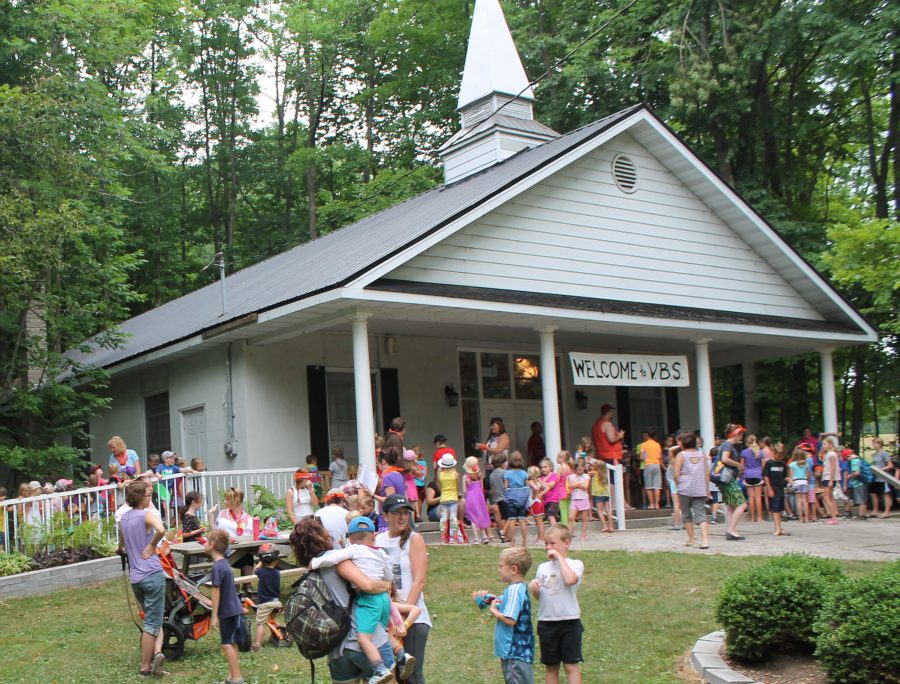 Hallman Chapel
Holding services led by various Pastors from around Ontario, Hallman Chapel is a core feature of Chesley Lake Camp.
Offering special events throughout the summer such as Youth Week, Vacation Bible School and Senior's Week, Hallman Chapel has something for the whole family.
For a list of our weekly Pastors and service dates, or for more information on any of our events, follow the button below.
Chesley Lake Camp – United & Strong
This video is a brief overview of the past three weeks. It starts with a few pictures of our Canada 150 Amazing Race Family event and carries on with some pictures of the fire that consumed our main building.
Then the video shows how far we have come in the past three weeks. From nothing, to having an office, bathrooms, a dining tent, a kitchen, a new tuck shop and ice cream parlour, Thanks to the help of an amazing Staff, Board of Directors and extended Chesley Lake Family, we are able to happily say that our programs didn't skip a beat.
This Week At Chesley Lake Camp
For more information on special events taking place this week at Chesley Lake Camp, as well as the weekly golf schedule and daily lunch specials, follow the button below.
More Information