Chesley Lake Camp Amenities
Chesley Lake Camp has lots to offer the whole family, from ordering take out in our restaurant to quiet hikes on the nature trail. Located just outside of Allenford, Ontario, we are in the perfect area for you to enjoy the great outdoors.
Chesley Lake Camp Restaurant
The Chesley Lake Camp restaurant is open daily for take out and meals on our patio. Enjoy some baked goods or a meal, we even have hot and cold coffee drinks as well as smoothies. Below you can see our menu.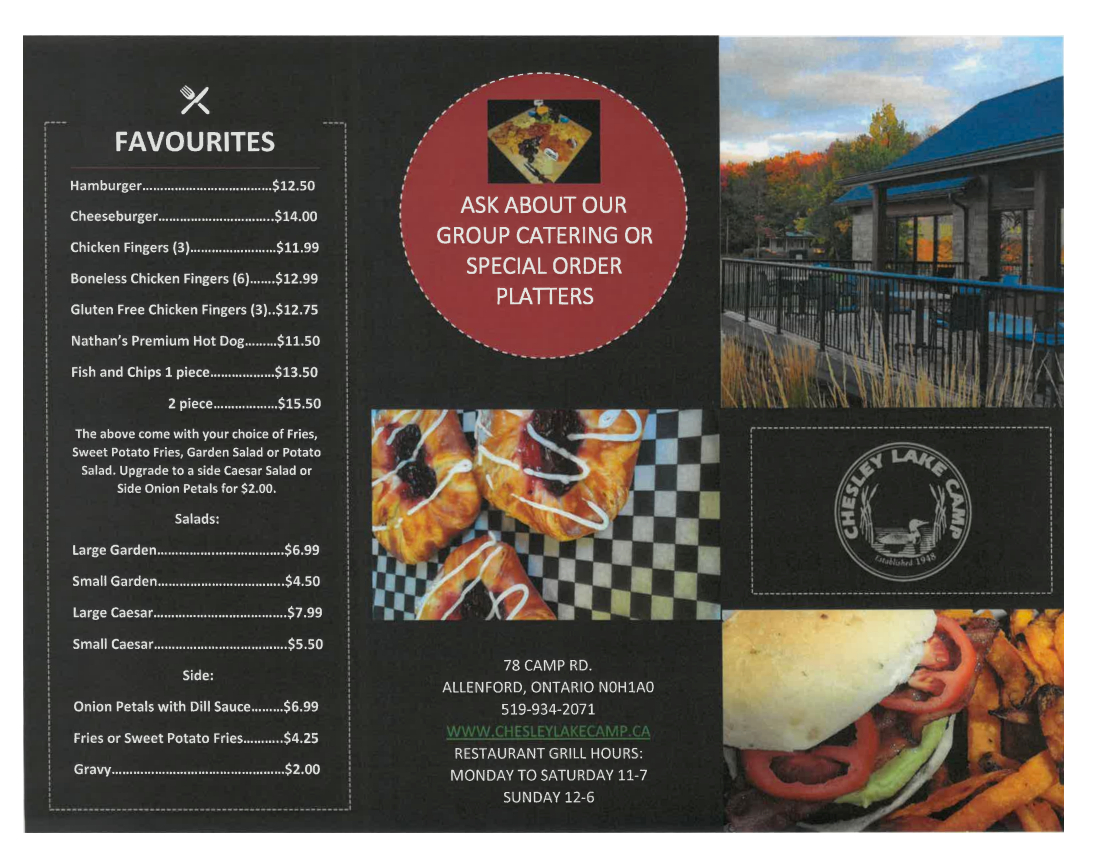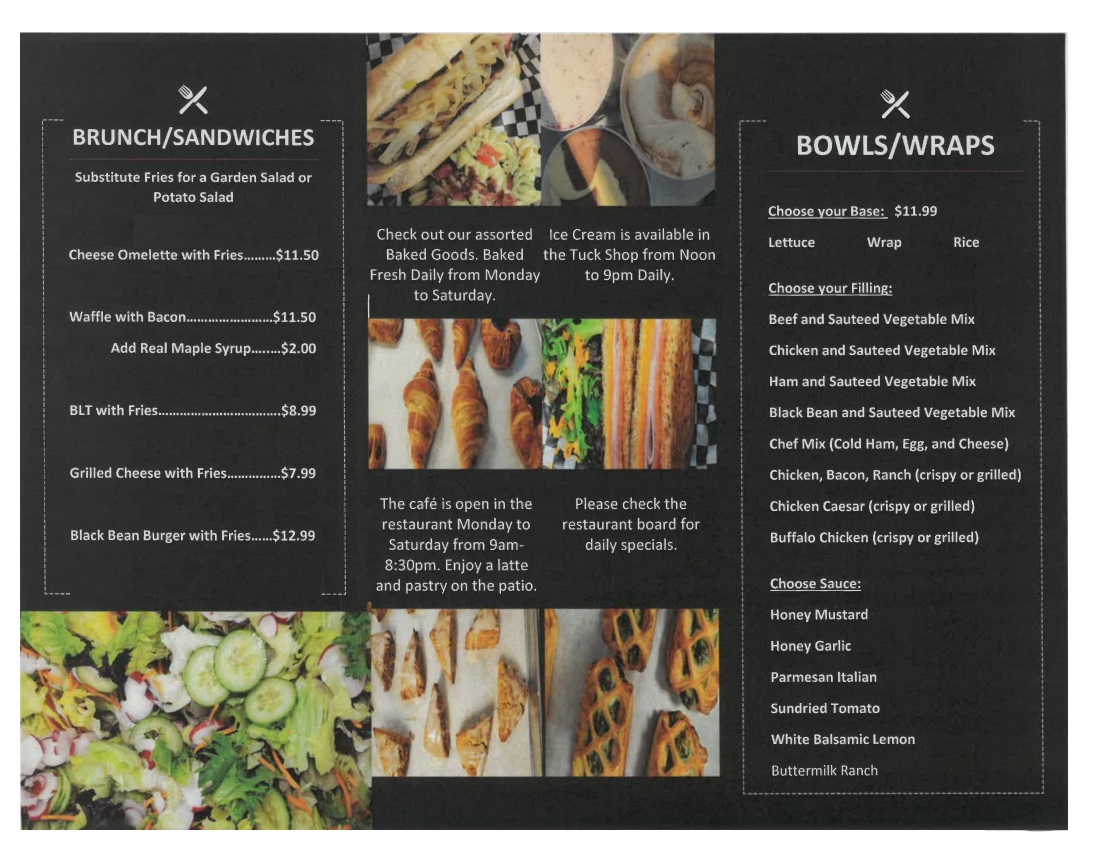 Daily Activities – During the Summer
For more information on upcoming events you can contact our office at (519) 934-2071 or by sending a quick email to clcoffice@gbtel.ca.
Unfortunately, for this year we will not be running daily activities.
Activities On Land
We offer a wide range of outdoor activities for you to enjoy.
Horseshoes
Shuffleboard
Basketball
Volleyball
Hiking trails
Baseball
Tennis
Pickle ball.
Activities On The Water
We offer water activities that are free to utilize as well as equipment and supplies that are available for rent.
*Rental Fee Required
Boat Launch*
Docks*
Canoe, Kayak, Paddle board rentals*
Fishing